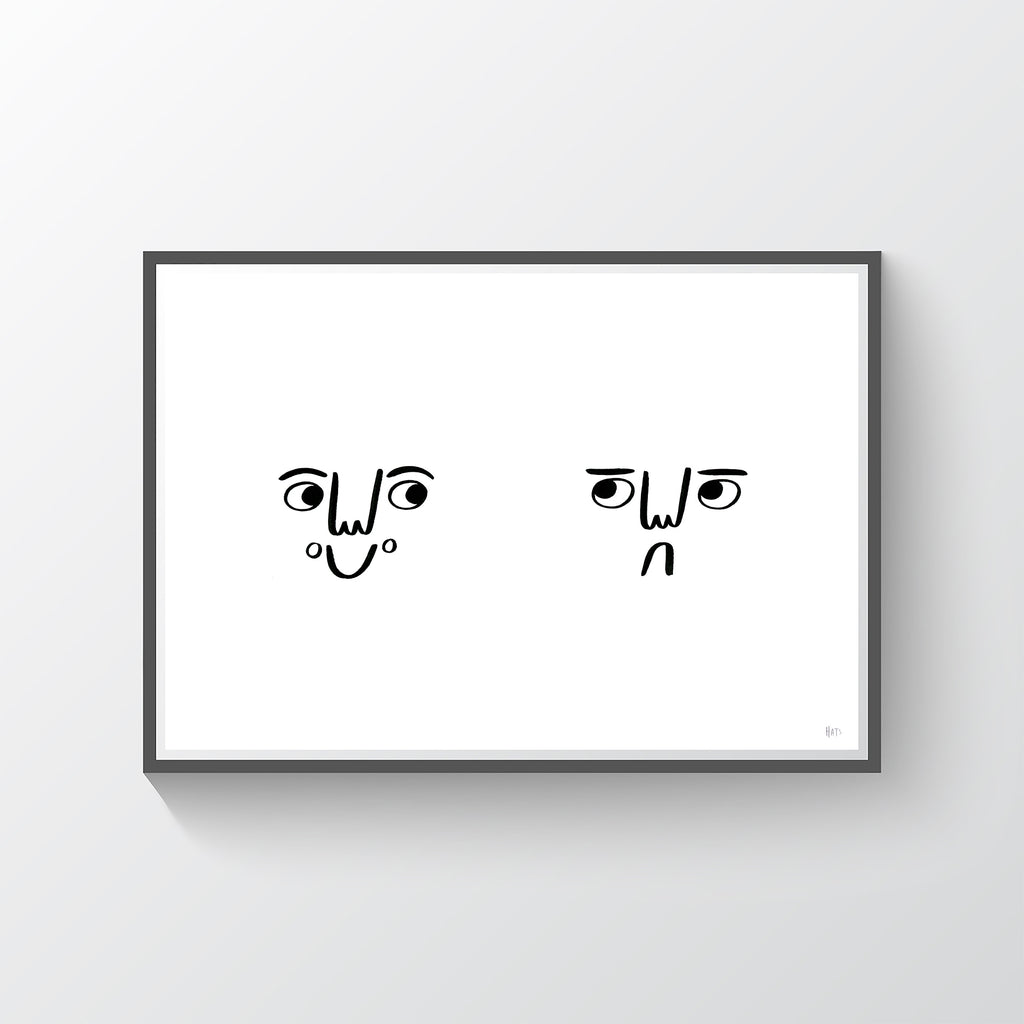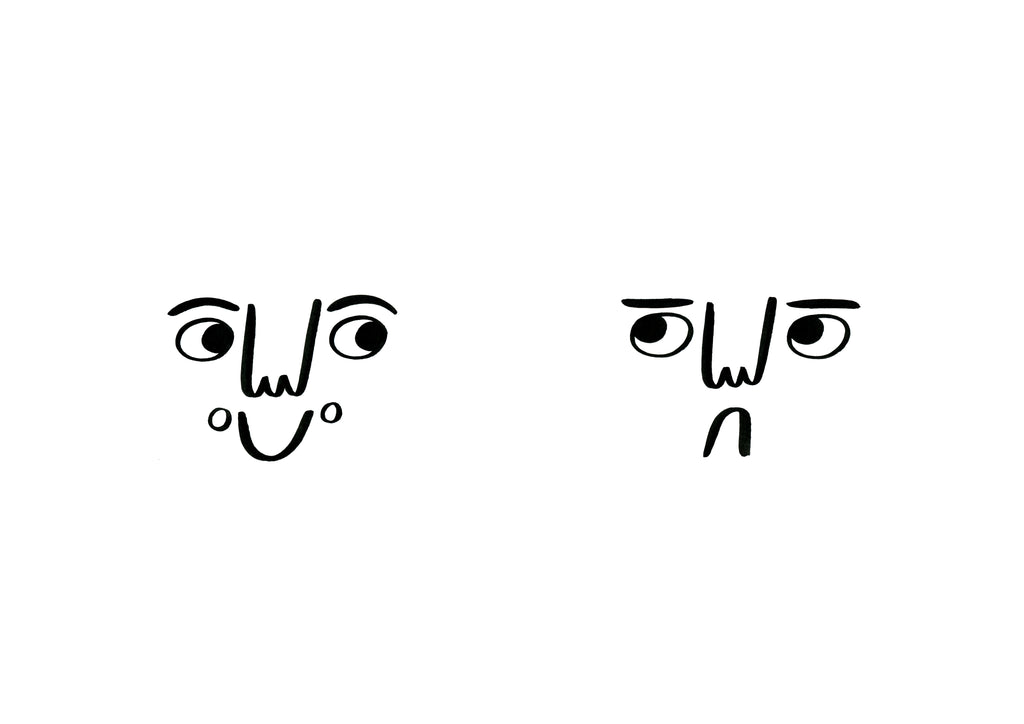 Face Off! A3 Risograph Print
Mr Grumpus was having a bad day. He frowned, that happens. His pal tried to make a difference. Not in a pushy way, just cracked a smile, and they stayed that way for 46 minutes without blinking. Face off. Printed on lovely crisp white paper and also available as a t-shirt.
Size: Unframed, A3 (420mm x 297mm)
All riso prints are signed by me and sent flat in a sleeve with hard backed cardboard and tissue paper to keep it safe on its journey.