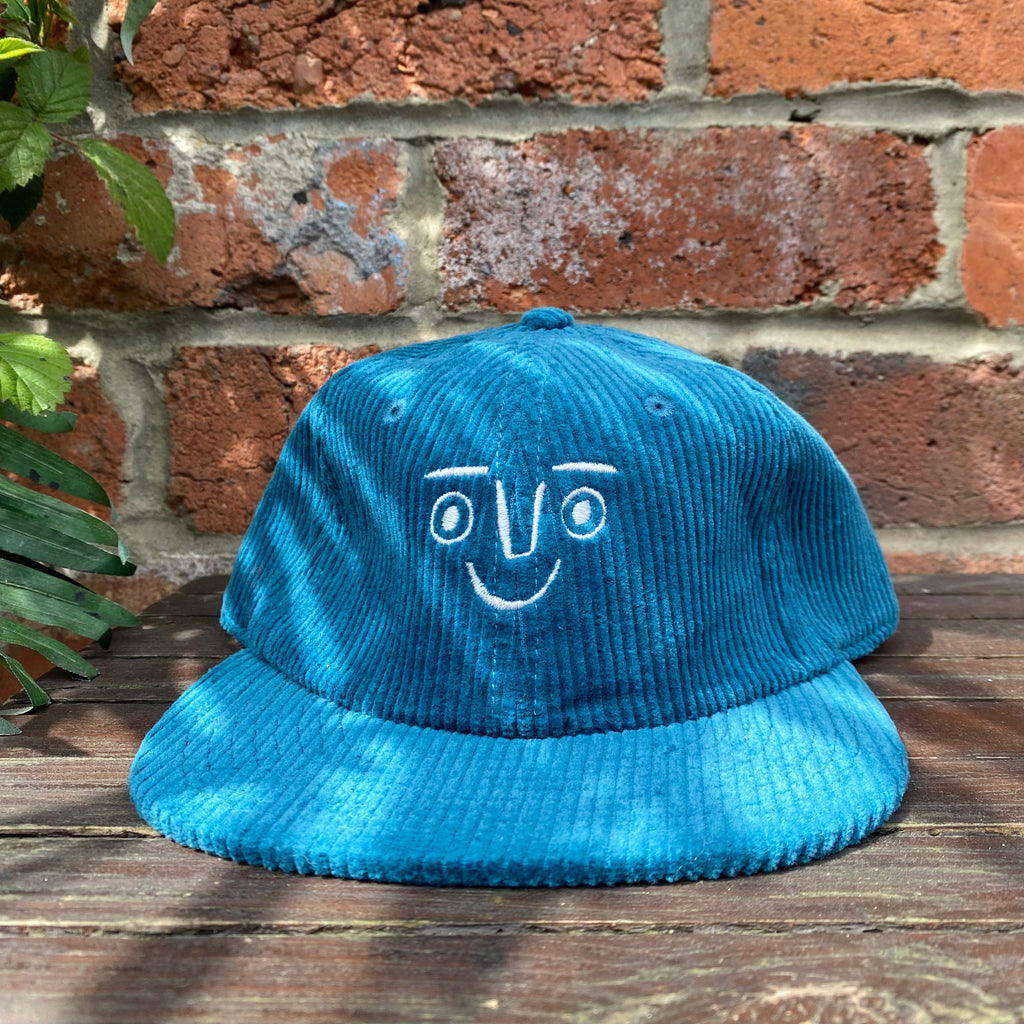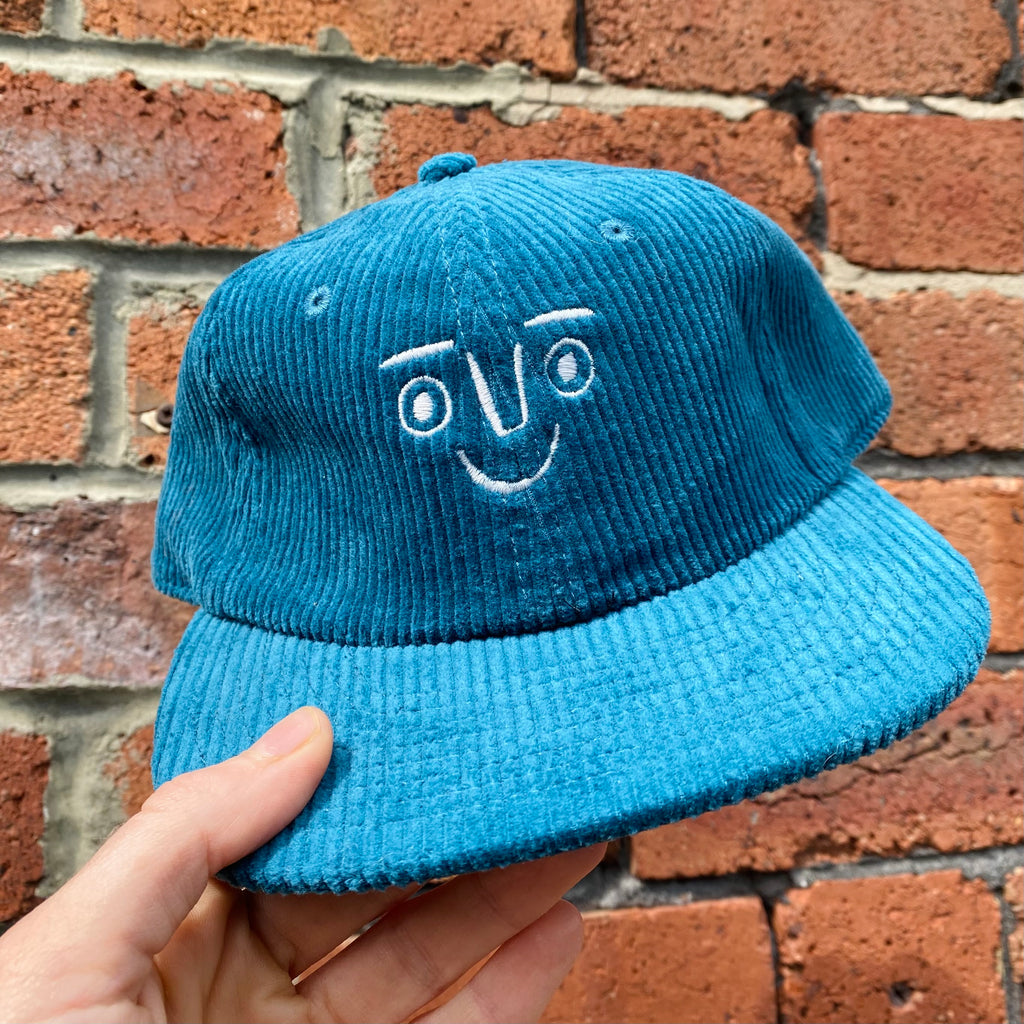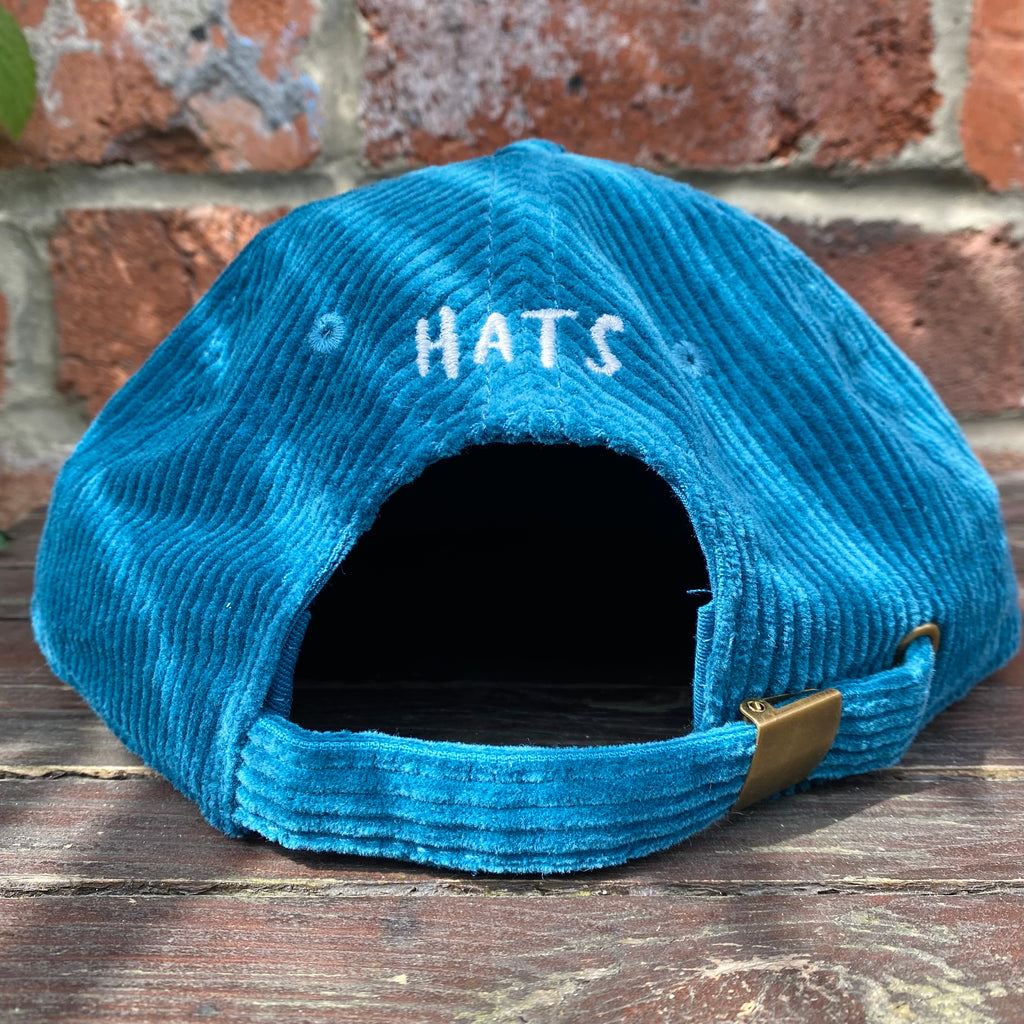 Hat's Hats - Corduroy Chappy!
NEW for 2023!
A corduroy chap ready for some sunshine.
This cap features a smiley, big-browed pal on the front and my hand-lettered 'Hats' signature on the back.
The caps are mid-weight 100% cotton in a lovely teal cord.
They're a low profile, unstructured style with a flat peak and tonal under-peak lining.
One size fits!