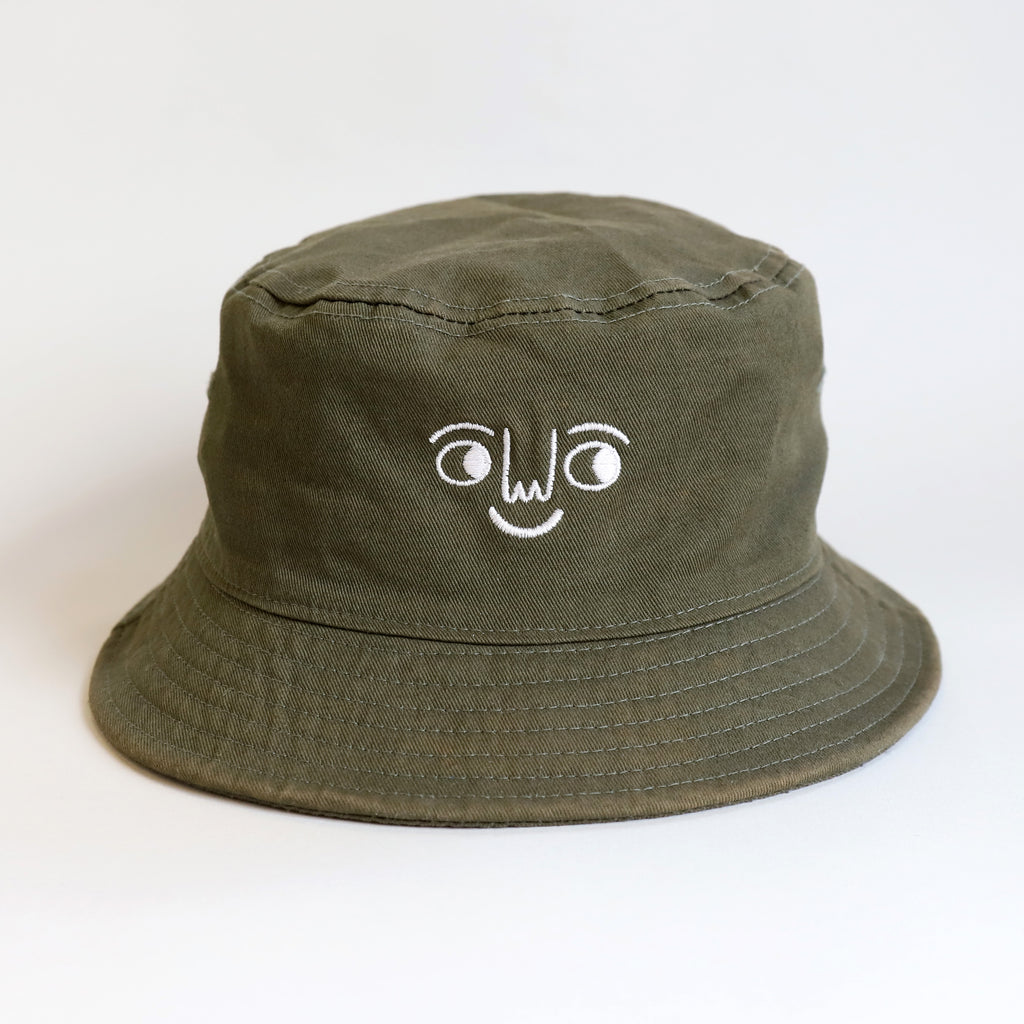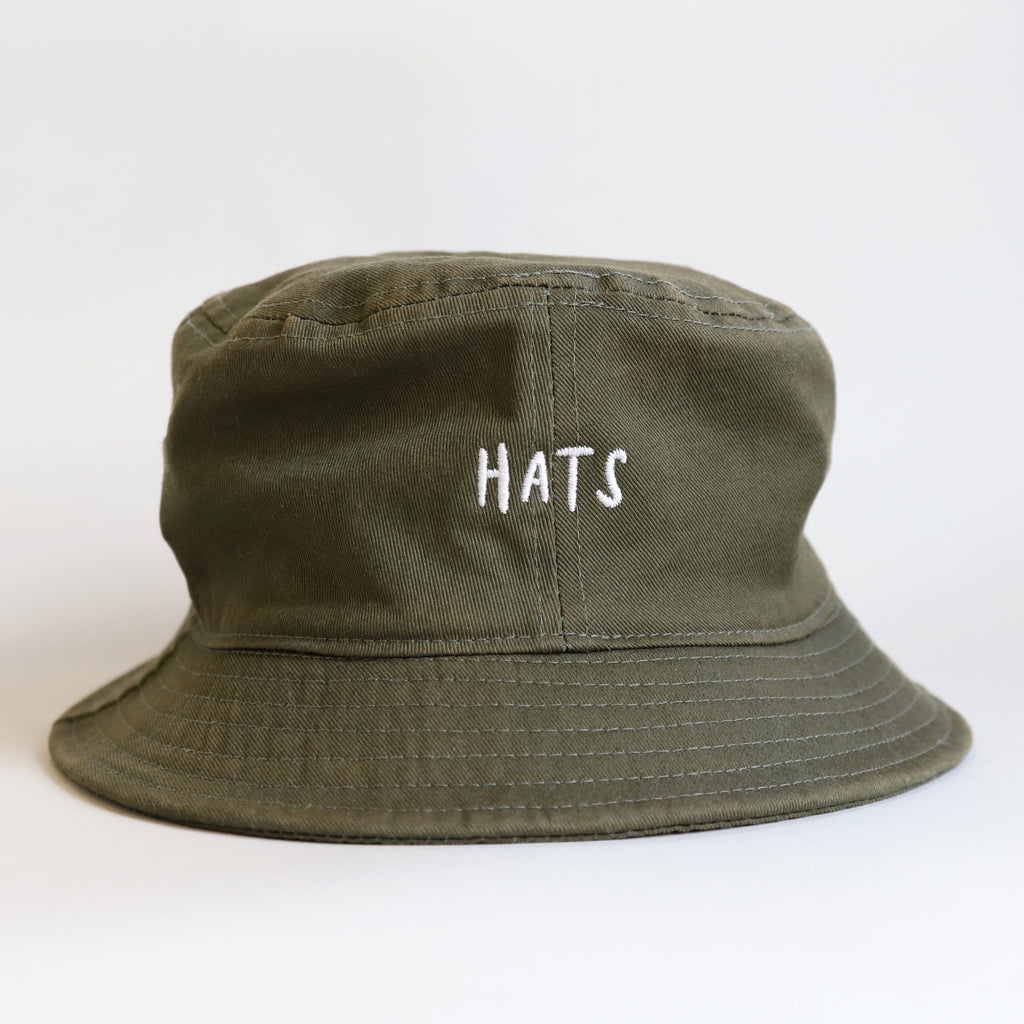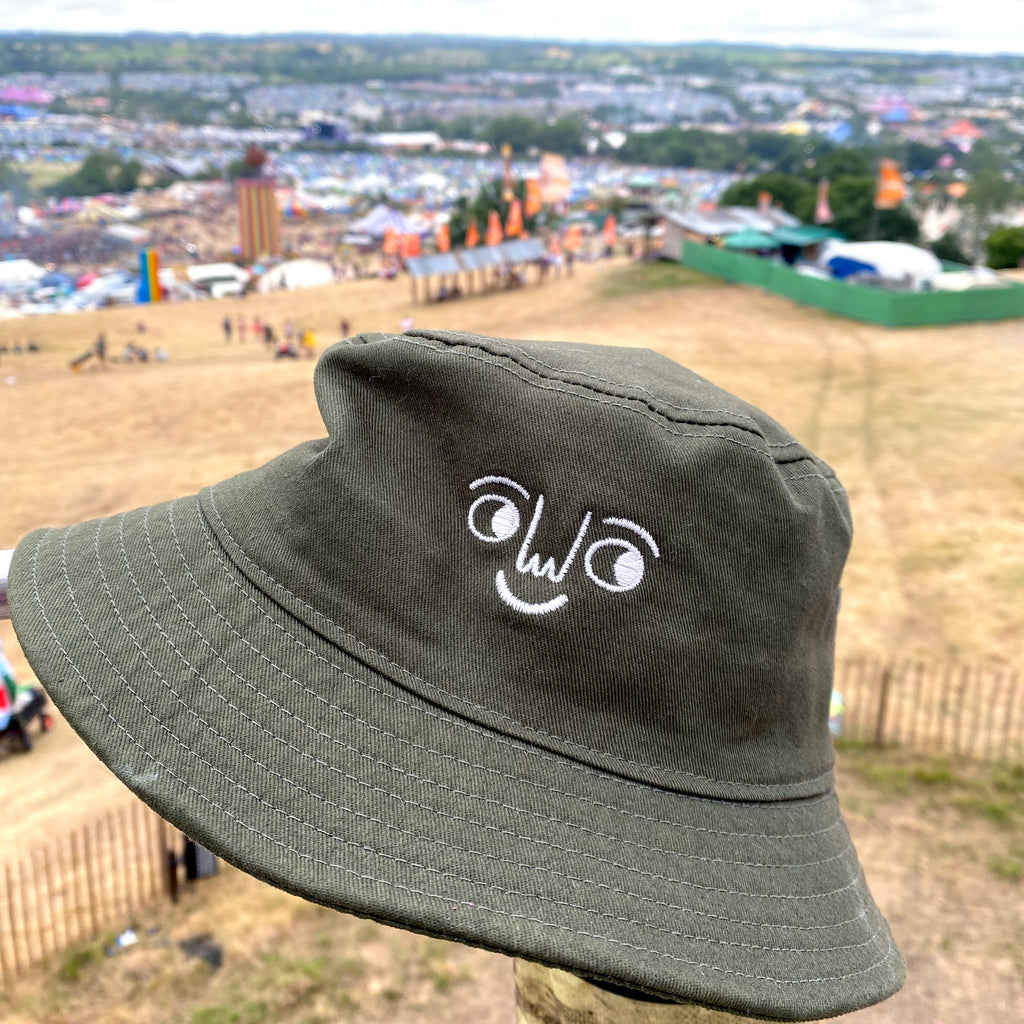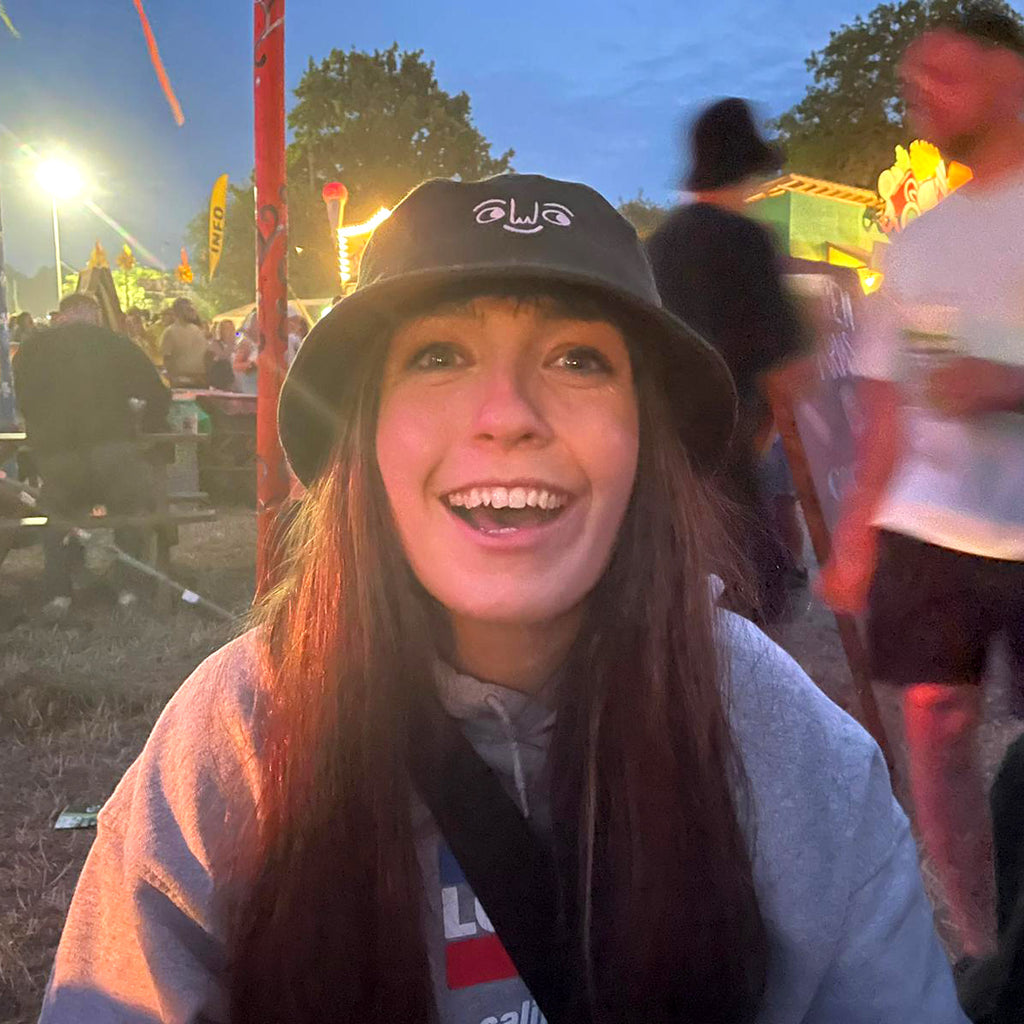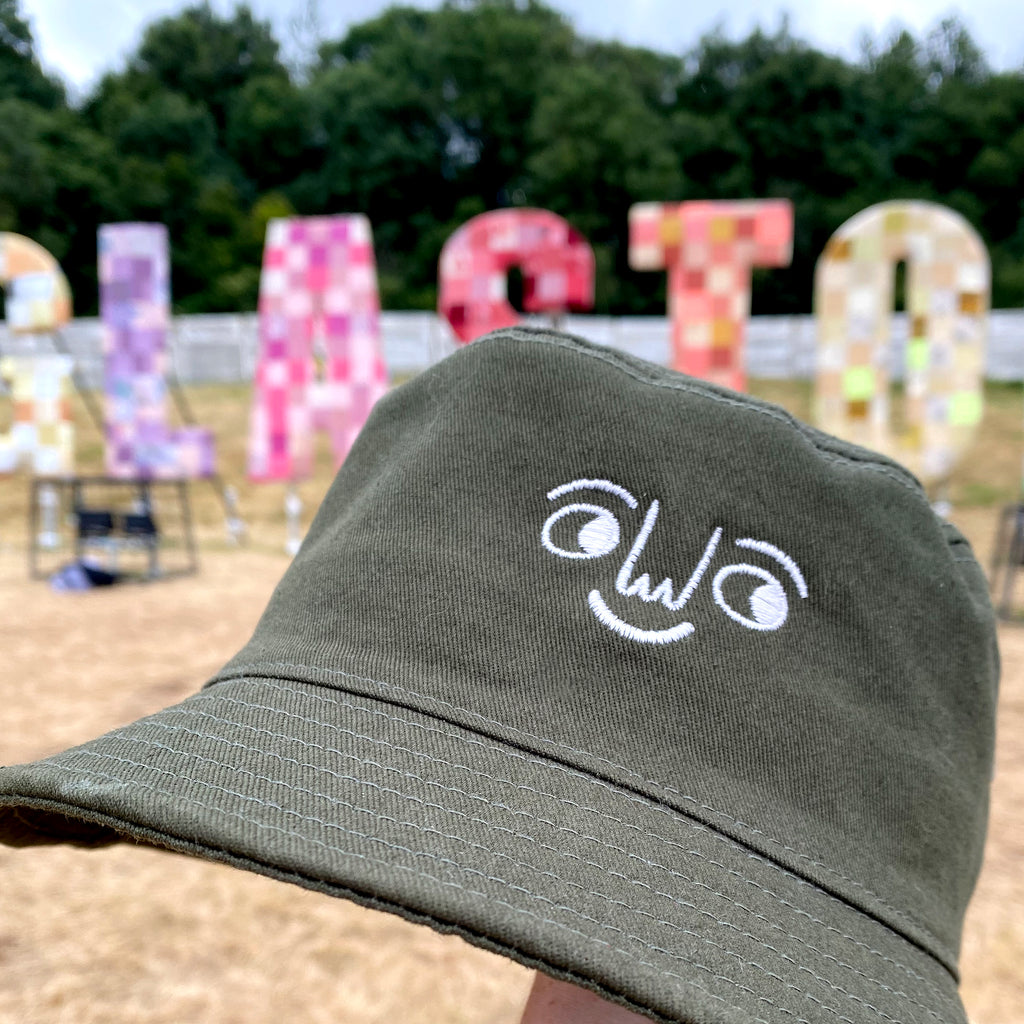 Hat's Hats 3 - Smiley Pal
For festival season there's 25% off this happy bucket pal, yay! 
*Discount added in cart.
This time it's the turn of the bucket hat...perfect for a season of festivals, BBQs and days in the sunshine. Ooh lovely.
Continuing the range, this hat features a smiley side-eyed pal on the front and my hand-lettered 'Hats' signature on the back.
The hats are made from 100% cotton in a unisex one size fits all style! They have a reinforced brim with stitching detail and side eyelets.